Heavy Duty Kitchen Knife Sharpener | 3 Stages | Tungsten, Ceramic & Diamond
Regular price
$28.99 USD
Sale price
$28.99 USD
Unit price
per
Sale
Sold out
• Free Shipping
Regular price
$28.99 USD
Sale price
$28.99 USD
Unit price
per
Sale
Sold out
Make sure your knives are razor-sharp & enjoy cutting and slicing!
A dull knife is one of the most dangerous objects in your kitchen, whether you realize it or not. If a blade isn't sharp enough to properly cut food, it can easily slip from your control, nicking your hands or fingers.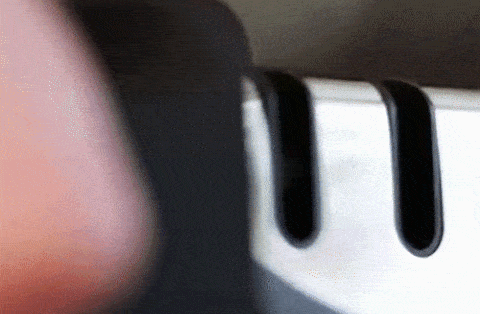 Cook with confidence, safety, and health with the Knife Sharpener. Our 3-step system begins with a diamond rod slot that gently repairs and straightens damaged blades. You can even use it on ceramic knives! Following the coarse sharpening of tungsten steel, the 3rd slot creates a stunning polish before the blade is returned to its V-shape.
Knife Sharpener for new knives every day!
RENEUVE YOUR OLD KNIVES WITH A PROFESSIONAL KNIFE SHARPENER: For your carbon or stainless steel knives, give a professional knife sharpener a new lease of life. Keep your straight-edge kitchen set, hunting knife, folding pocket blade, and scissors sharp for precise cutting.
3 Stage Process
THE STEPS TO SUPER SLICING: The best knife sharpeners follow a logical process.
Tungsten carbide restores.
Diamond rods straighten and smooth.
Ceramic rods polished and maintain.
There's no guesswork here, just razor-sharp knives for effortless chopping, slicing, mincing, and dicing.
Doubts?
IS IT SUITABLE FOR CERAMIC KNIVES?
Ceramic knives are prone to micro-chipping and burring and require regular maintenance. Skip the stage 1 coarse grind and start with the restorative diamond rods in stage 2, then move on to stage 3 polishing.
SHOULD I ANGLE THE BLADE AS I SHARPEN?
Each slot is designed to sharpen without effort. The inner rods are crossed at the precise angle so all you have to do is insert the blade and drag it through 4-6 times.
HOW TO USE IT?
HOW TO USE: Drawknife in the same direction with a slightly downward head but not too much pressure. Do not pull the knife backward and forward. Easy to use tool made from good quality materials for quickly sharpening blunt knives right at home.
Spesification
Material: Ceramic + Tungsten Steel + ABS
Size: 20CM x 7.5CM / 7.9'' x 3''
Color: Black
View full details