Automatic Aquarium Gravel Cleaner
Regular price
$29.99 USD
Sale price
$29.99 USD
Unit price
per
Sale
Sold out
• Free Shipping
Regular price
$29.99 USD
Sale price
$29.99 USD
Unit price
per
Sale
Sold out
No more worrying about your dirty fish tanks, now suck up any debris in your aquarium tanks with this Electric Aquarium Gravel Cleaner like fish feed, fish poops, or dead water plant leaves. The filter bag is specially designed for soft rotten debris underwater, no debris comes back to your fish tank.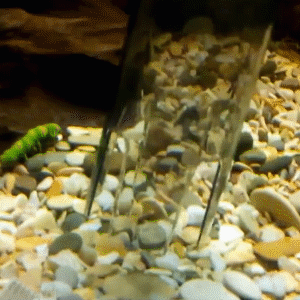 Main Features
MULTIFUNCTION GRAVEL CLEANING TOOL
The fish tank siphon pump is an ideal cleaning tool to clean gravel and change the water. Cleaning fish tanks will become very effortless!
AUTOMATIC WORK BY BATTERY
Unlike traditional tool which requires manual pressing to work, this fish tank vacuum cleaner uses 2 x batteries (2 C/LR14), just press the power button then start working, no more trouble to find a power socket. 
ADJUSTABLE TUBE LENGTH
Three tubes of different lengths can be freely combined, the maximum length of the combination of the tube is 73cm. Suitable for a small, medium, and a large aquarium.
EASY TO USE
You can install the aquarium gravel siphon according to an icon easily. A strong pump easily removes particles from the topmost layer of the substrate without disturbing the bottom layer of gravel.
View full details